Product Description
Wrought Iron Paint Metal Mesh Security Farm Fence
Wrought Iron, In its natural form, iron is a raw element that is harvested from the earth. Wrought iron is an iron alloy with a very low carbon content, which differs from pure iron or cast iron. It is tough, malleable, corrosion-resistant and easily welded by comparison to pure iron, and before the advent of steel, wrought iron was the most common form of malleable iron. It earned its name from its ability to be hammered, rolled or worked under heat to create different pieces.Historically, wrought iron was highly sought-after to make swords, chisels, axes and other cutlery, as well as files and springs. A small amount of wrought iron was refined into steel, however, and as the steel making process became easier and less expensive, steel took the place of wrought iron.
HS Code
73083000
Quality
Security,
elegance, durability
are just some of the qualities that characterize an iron entry
door. Quality, attention
to detail and delicate craftsmanship make our doors
stand
above the rest.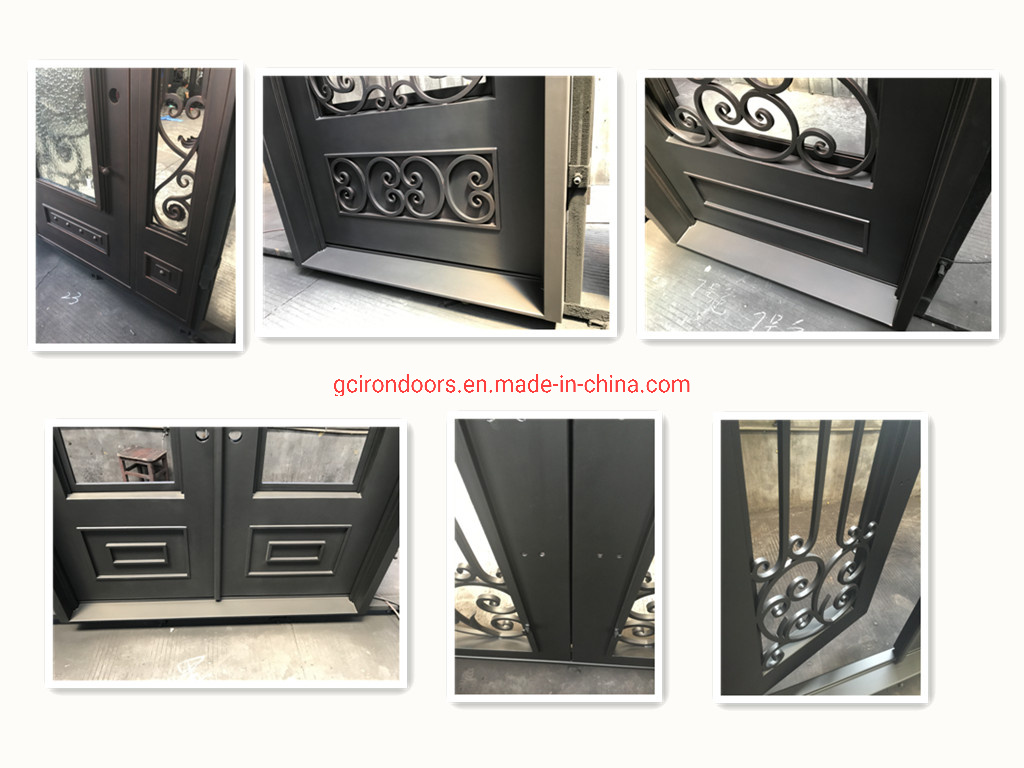 Design
Choose from one of our many styles or design one of your
own. With
limitless design
capabilities
, we are able to provide a door to suit the customer
'
s exact
specifications. Designs
can range from simple and
elegant
to ornate and bold. Door styles are highly
customizable. In
addition
to the designs, customers can pick the type of glass,
hardware, door
bases and
colors. If
our designs and countless customization
can't
fit your needs, GC iron doors can custom design and fabricate one for you.
Finish
Each Product go through a 9 step finishing process:
De-scaling and sand blasting to prepare surface

Hot zinc galvanizing creating a rust proof alloy

1

st

rust proof undercoat painting

Epoxy slurry to fill minor imperfections

2

nd

rust proof undercoat painting

Base paint 1 to even colour

Base paint 2 to prepare for final finish

Hand-applied final finish

Clear-coat protective finish for long lasting elegant beauty
Finish Options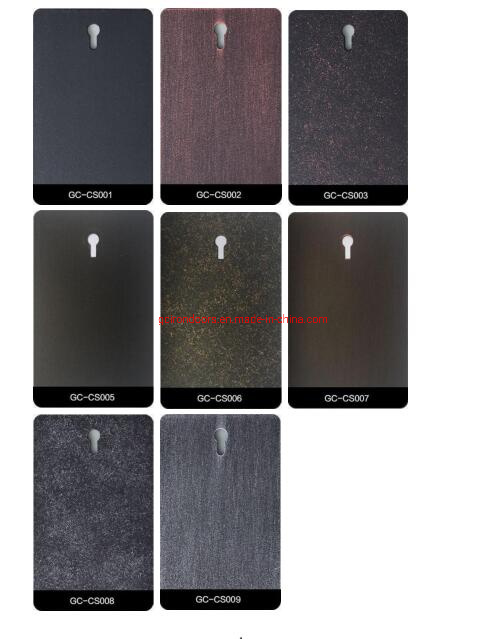 What Customer Say About Our Product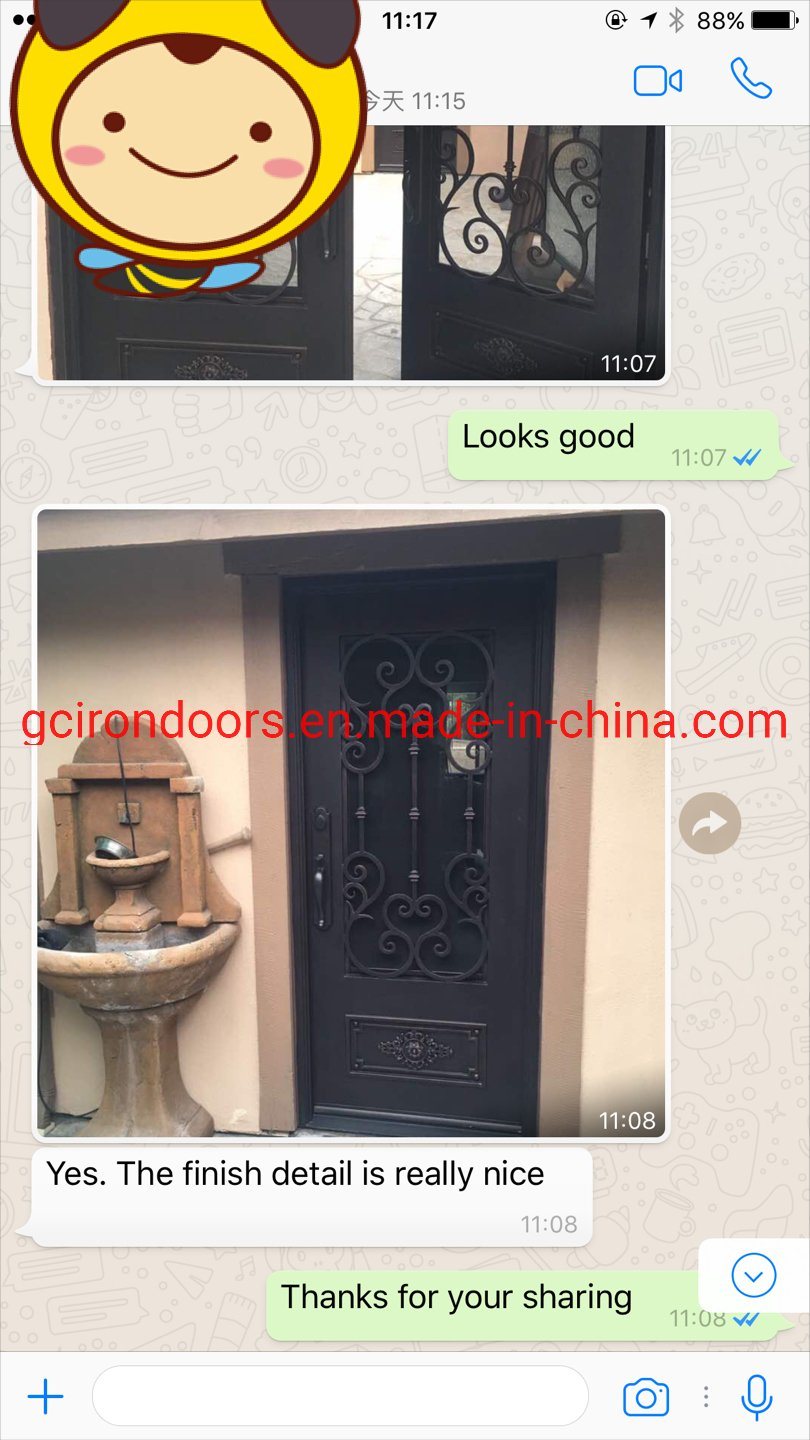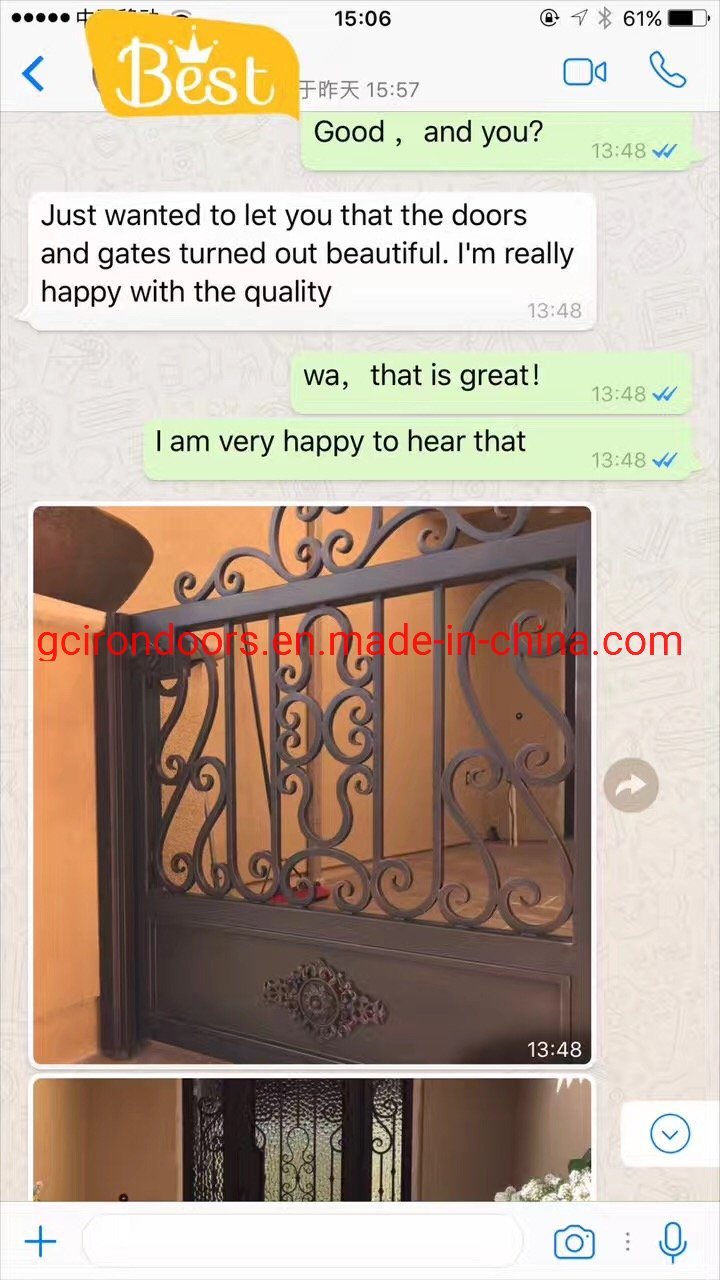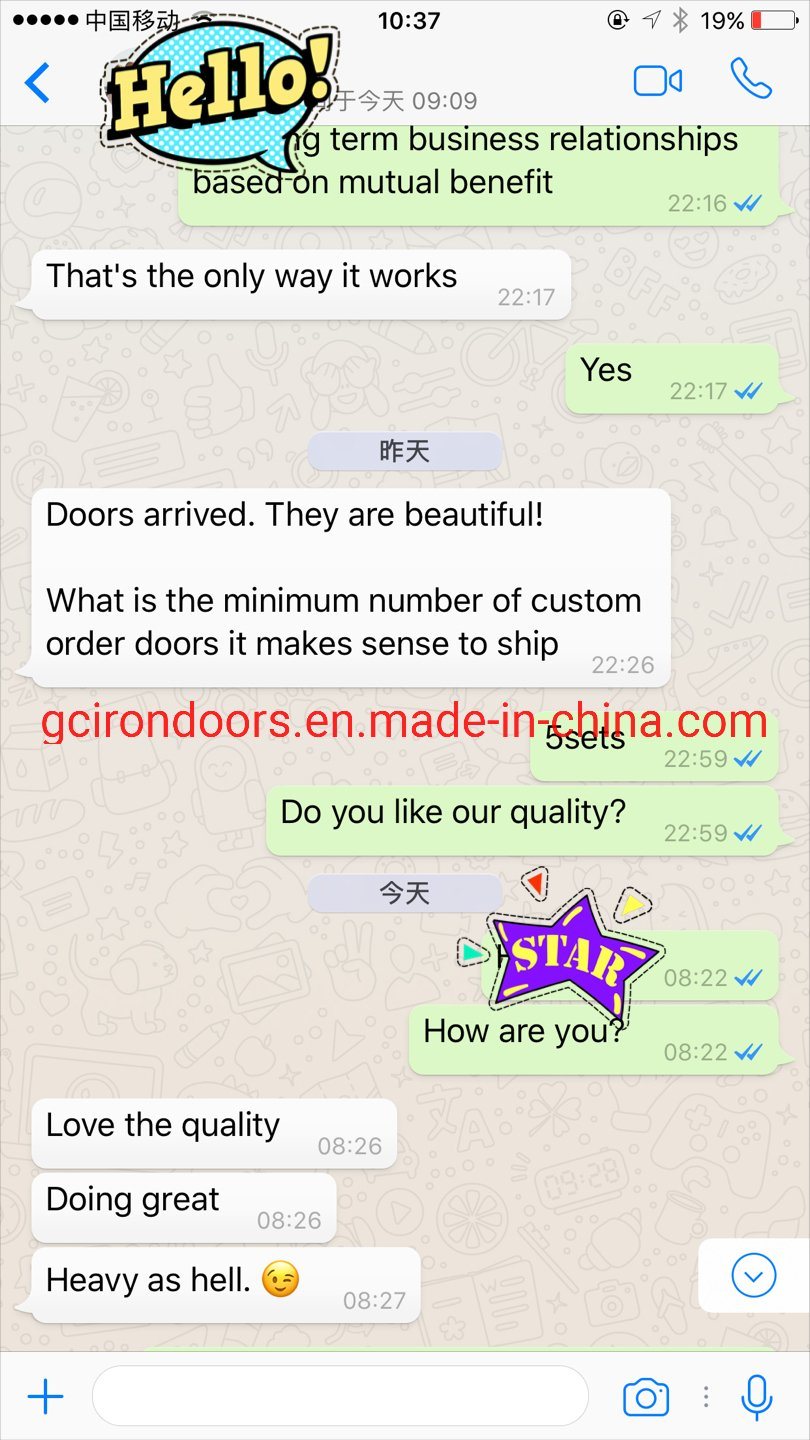 In addition to the above products, our company also sells Villa Front Door, Courtyard Doors, Wrought Iron Fence, Cast Mailbox, Handicrafts and wrought Iron Gate, If you're interested, you can check it out.