Product Description
Lowest Price Elegant Security Steel Fence
The history of iron art in China is rather vague, and there is no detailed research data, but the profession of blacksmithing has a long history. However, Chinese iron art has never been able to get rid of the circle for practical purposes. Although there is no shortage of exquisite iron art in ancient my country, such as tripods and furnaces, looking back on the history of iron art in our country, it can be said that thousands of years have cast all kinds of objects, swords, guns, swords and halberds, ancient coins, everything, but strictly speaking, it is truly a work of art. There is too little iron art, and it has not formed its own style.

We are an iron products company located in Dongguan City, Guangdong Province, mainly selling a black iron fence, welding an iron fence, cost of a iron fence, wrought iron villa doors, wrought iron courtyard doors and fence iron products, etc. More than 90% of our products are sold all over the world, mainly to the United States, Canada, Europe and the Middle East. The products are beautiful and high in quality, and are well received and praised by customers at home and abroad.
The main business of our company are: Wrought Iron Doors, Wrought Iron Gates, Wrought Iron Fences, Wrought Iron Railings, Iron Furniture.
Quality
Security,
elegance, durability
are just some of the qualities that characterize an iron entry
door. Quality, attention
to detail and delicate craftsmanship make our doors
stand
above the rest.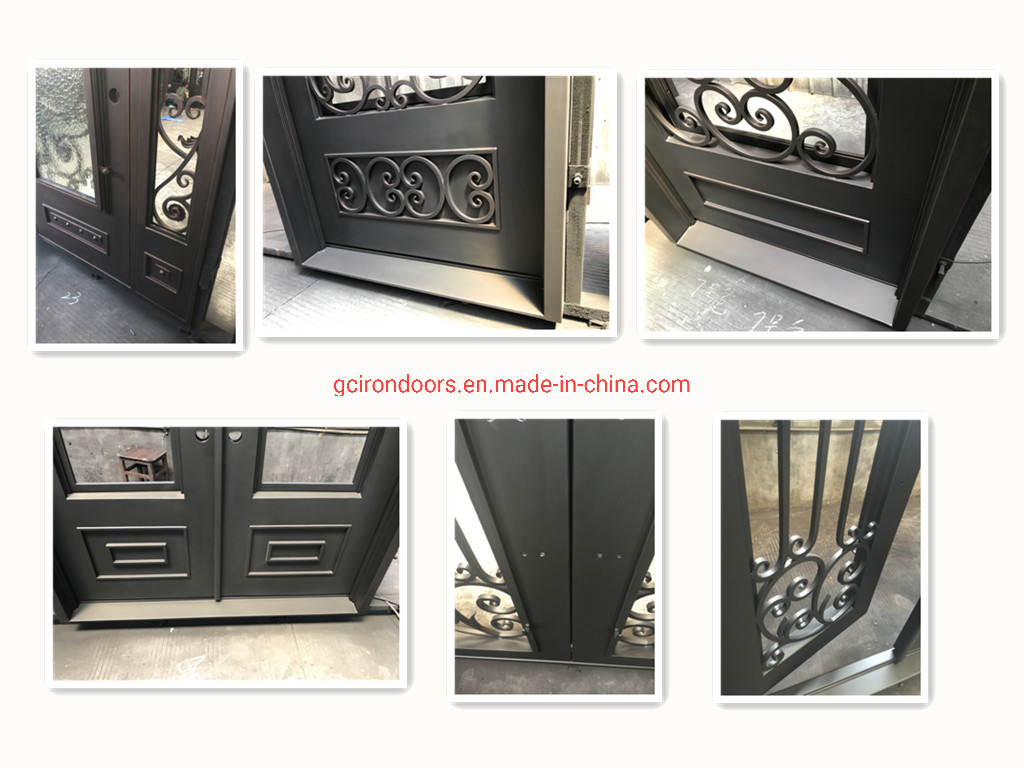 Design
Choose from one of our many styles or design one of your
own. With
limitless design
capabilities
, we are able to provide a door to suit the customer
'
s exact
specifications. Designs
can range from simple and
elegant
to ornate and bold. Door styles are highly
customizable. In
addition
to the designs, customers can pick the type of glass,
hardware, door
bases and
colors. If
our designs and countless customization
can't
fit your needs, GC iron doors can custom design and fabricate one for you.
Finish
Each Product go through a 9 step finishing process:
De-scaling and sand blasting to prepare surface

Hot zinc galvanizing creating a rust proof alloy

1

st

rust proof undercoat painting

Epoxy slurry to fill minor imperfections

2

nd

rust proof undercoat painting

Base paint 1 to even colour

Base paint 2 to prepare for final finish

Hand-applied final finish

Clear-coat protective finish for long lasting elegant beauty
Finish Options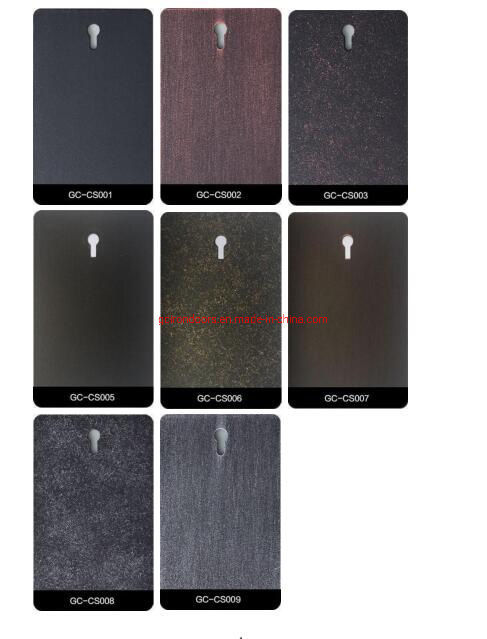 What Customer Say About Our Product